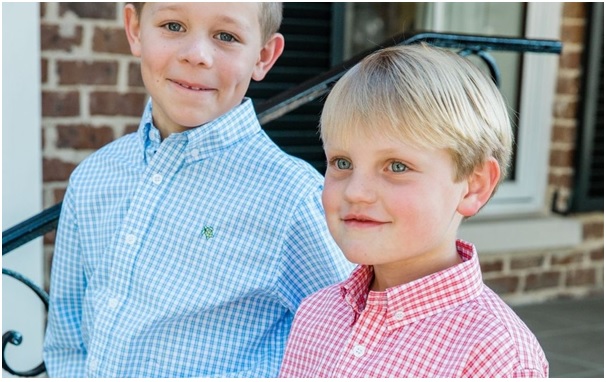 Every one of us has been dressing for quite a while, and being formal or casual is one of the traits or foremost things that anyone considers before styling. The way we used to style the shirts was way different from it at present.
Hence, buttoned down shirts are worn by people usually in mid-season as in summers it becomes hard to cope up with full sleeve shirts. But the protection from tanning in the summer season is utterly essential. So, what to do in that case?
Well, we can purchase the most acceptable material clothing apparel to make sure we stay protected. Modern shirts typically come in two major types: button up and button down shirts.
You might be thinking that both shirts are the same and look the same, but this is not the scenario. Here we have brought you some detailed answer views for a better reference. Keep reading!
What Is a Button Down Collar Shirt?
Any dress or sport shirt with a button-down collar links the collar to the front sections of the shirt through buttons. It has a much more informal look than a conventional spread collar; therefore, it's not ideal for suits (more on this debatable point below).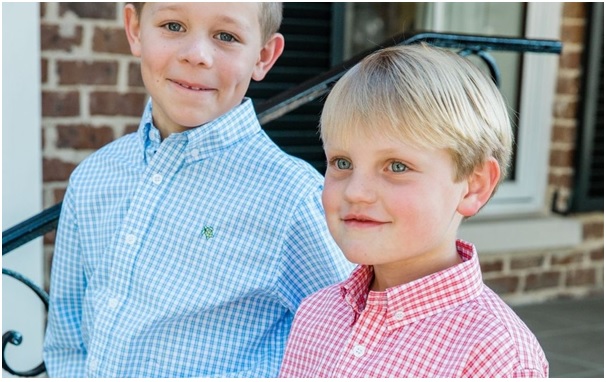 It's also one of the most distinctively American additions to men's fashion. After being inspired by a polo match during a vacation to England, Brooks Brothers began producing them.
When he noticed the participants' collars flying up into their faces, a light bulb went out in his brain, and he had an interest in entrepreneurship that would become a major category all over the globe.
In the menswear business, the term "boys button down shirt" is a little ambiguous. Because their dress shirts have buttons down the front, sales representatives will refer to them as "button-downs." Although it isn't strictly wrong, it is something to be mindful of.
What's the Difference Between Button Up and Button Down Shirt?
The collar is the biggest difference between a button up and an oxford button down shirt. You might have heard of people that usually talk about the button down and up shirts before this.
But this does not specifically mean that you will ever know the difference. For most men, a shirt is specifically a shirt, and as long as it has buttons, that is everything that matters.
So, what is the difference between both a button down and a button up shirt? Well, the significant difference is that all button down shirts can be used as button up shirts, but no button up shirts can be used as button down shirts.
The basic and simple answer to this question is that a button up shirt is any shirt that has running-up buttons at the front. However, a button down shirt is the same that has additional buttons over the collars. Understandable? If not, then let's get to further details.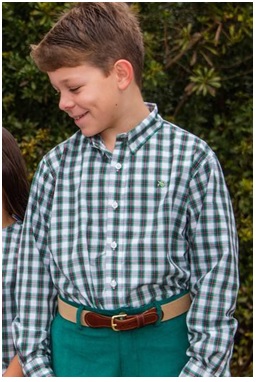 What Is a Button Up Shirt?
The button up shirt is all the shirts that have the button way up the shirt, including the top button. These can be found easily anywhere, and most people prefer wearing them as they are pretty simple yet comfortable.
What Is a Button Down Shirt?
People might see plaid button down shirts as a complication, but it is simple to understand. That's because the placement of the basic buttons is like the button up shirt, but it comes with two additional buttons on the collar to fasten down the shirt. So, the title "button down" especially means fastening down the collar of the shirt.
Well, talking about the history of button down shirts, it goes back to 1869 in England. The polo players were charging the horses around the field, and the wind led to their collars flapping up.
Hence, this in turn leads to their impaired vision. So, they thought of attaching the buttons in their collars as well for holding them down during matches.
John E. was the first person who brought the idea of long sleeve button down shirt fashion into reality. After watching the polo match in England, he manufactured these shirts and named them the polo collar shirts.
Earlier, these shirts were popular in sports only, but fashion could never be hidden for some reason. It gradually increased its popularity among the common people. And pretty soon, the fashion of button down shirts was something that was out of the league.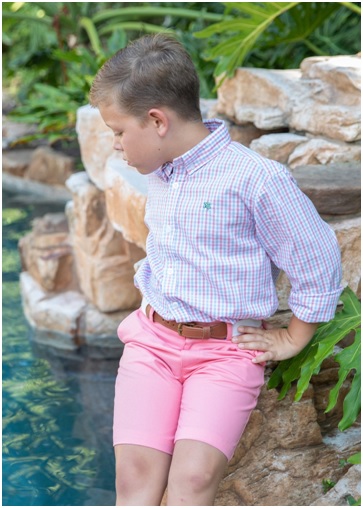 How to Wear Button Up & Button Down Shirts?
Talking about the styling of both button down and up shirts, there is not much difference between them. The button down shirts are more innovative than the button up shirts as they are skinny ties and fitted blazers.
However, button down shirts do not work effectively in improving a statement without a tie, so keep this fact in mind before finalizing your outfits with such shirts. Button up shirts, on the other hand, are ideal for every occasion. Be it a party, gathering, friend's birthday or daily office wear, they go well with all events.
You can pair an open collar button up shirt with chinos to attain a smart casual look that might be worn on a date with someone special for a good impression. A button up shirt will never disappoint you when it comes to styling and fitting.
The most crucial thing when choosing the gingham button down shirt or button up shirt is that it should complement your outfit. You should keep in mind which colors will work with what color and what kind of jacket or blazer you can wear with the shirts. If you want to be on the safe side, you should have one button down and a button up shirt in your wardrobe.
Get the Foremost Quality Buttoned Down Shirt Online
Button down shirts are the new trend, and they look sleek yet amazing when styled with the mind. Thus, the comfort and material of a button down shirt are important. Therefore, you should keep your focus on purchasing the desirable clothing apparel for yourself.
Read More: Top 7 Mannequin Necklace Display for Retail Business
The present online market is flooded with options of plaid button down shirts, but which store to pick for the purchase? Well, Bailey Boys is a trustable name in the segment that can help you to make your purchase experience out of the box. To know in-depth about our products, hook to our website now!