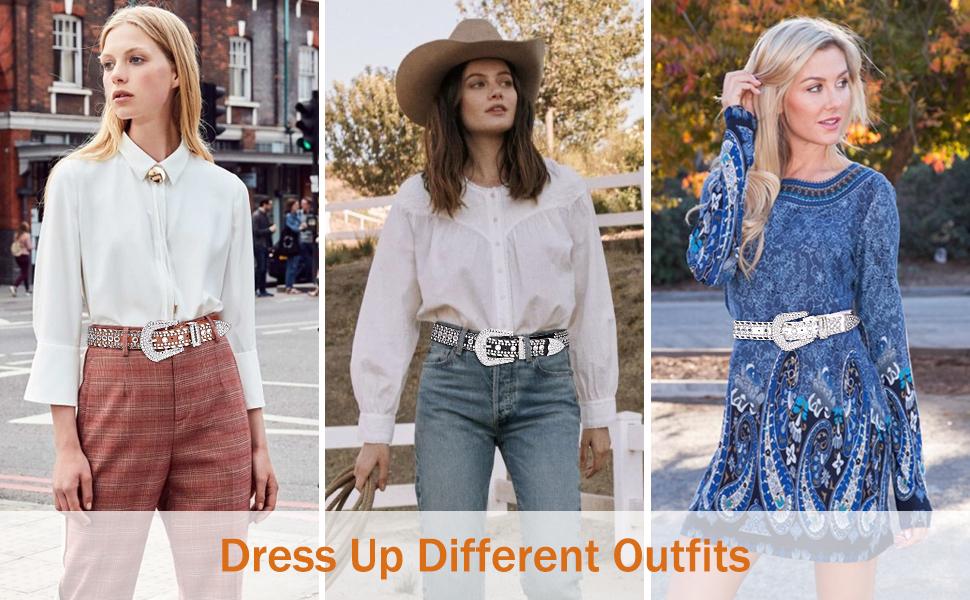 To hold your lover at a perfect waist or to complete any dress, a leather belt is not a luxury but an essential accessory in your wardrobe. Sometimes all you need is a good leather belt for that magical touch to your outfit. We can discuss how a thin leather belt looks stunning on a petite figure and broad leather belts are incredible on a tall and broad body, but it is not 1955. We are in the 21st century and using the same old plain thin and think the belt is not just ancient but also boring.
The Rhinestone Leather Belt
If you are truly looking for a jaw-dropping reaction, and want to be noticed, then you have to dare to do something different. Let me introduce you to the evolution leather belt, "The Rhinestone Leather belt". Carved from premium quality Alligator leather and complemented with beautiful, colorful crystal and stones. Markhor Wear is a pioneer of Rhinestone Leather Belts, our remarkable collection includes all your favorite colors and themes.
Styling Leather belt
With such impressive color options and designs, Rhinestone leather belts are the future. Styling a dress with a leather belt needs a little bit of experience. The color combination and matching of the belt with shoes and overall outfit can be a little tricky. Our experts are here to give you the help you require. Markhor Wear designs its leather belt collection keeping the coming and current trend in mind. Our leather belt is a trendsetter and benchmark for all our competitors.
Silver Rhinestones Leather Belts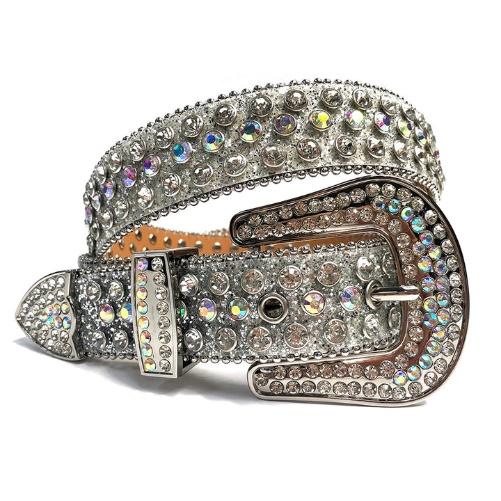 Thinking about what to wear with your blue denim jeans and a tank top? This amazing silver Rhinestone leather belt with multi-color stone is a perfect go to belt. It has the spark that matches your personality. Look astounding around the waist of a man or woman. You can style any light color outfit with this beautiful leather belt.
Gold Rhinestones Alligator Leather Belt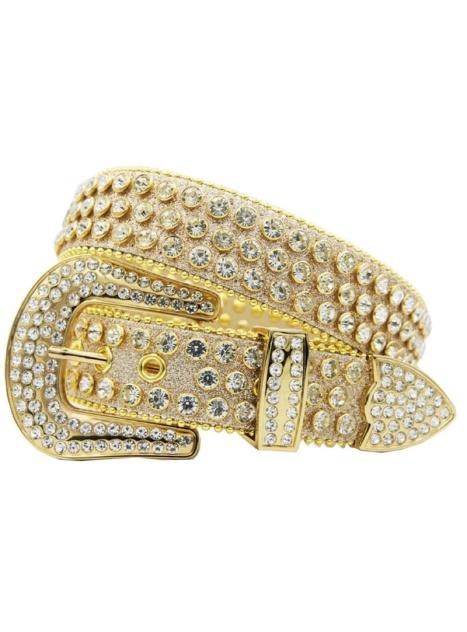 A remarkable gold color leather belt with stunning white rhinestone. Complete all your monocular outfits with this piece of art. Can bring out a funky look on any outfit. Totally recommended on complete white or black dressing. Markhor Wear provides a beautiful collection of golden Rhinestone leather belts.
Blue Rhinestones Alligator Leather Belts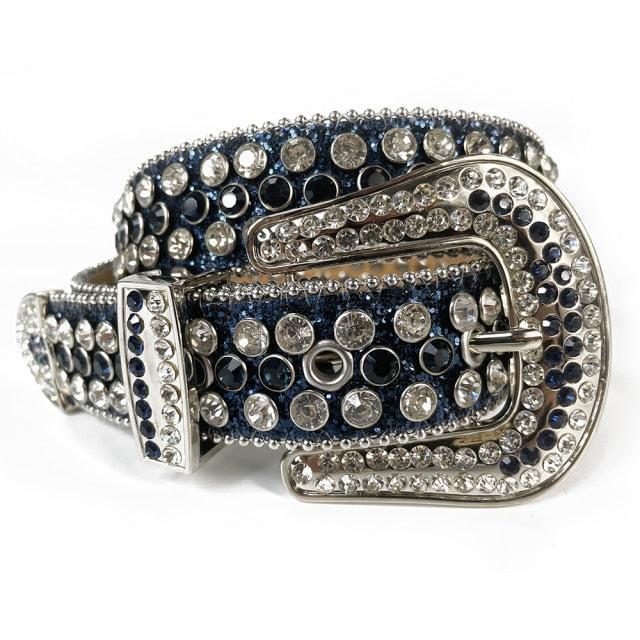 Who does not want to shine like a diamond? This incredible sparkling blue color rhinestone leather belt with white and blue stones is just remarkable. Its amazing shine can help you spark confidence and glamour.
White Rhinestones Leather belt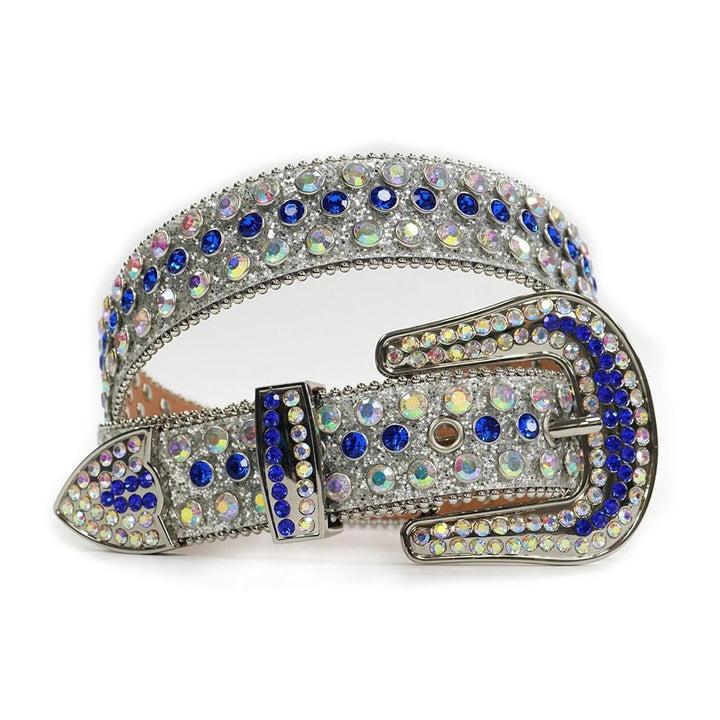 As summer is at the corner and shorts are going to our daily casual wear. This stunning white rhinestone leather belt with blue, white, and multi-color stones is the perfect partner. It gives all casual and summer vibes. Can be worn to parties and clubs.
Pink Rhinestones Alligator Leather Belts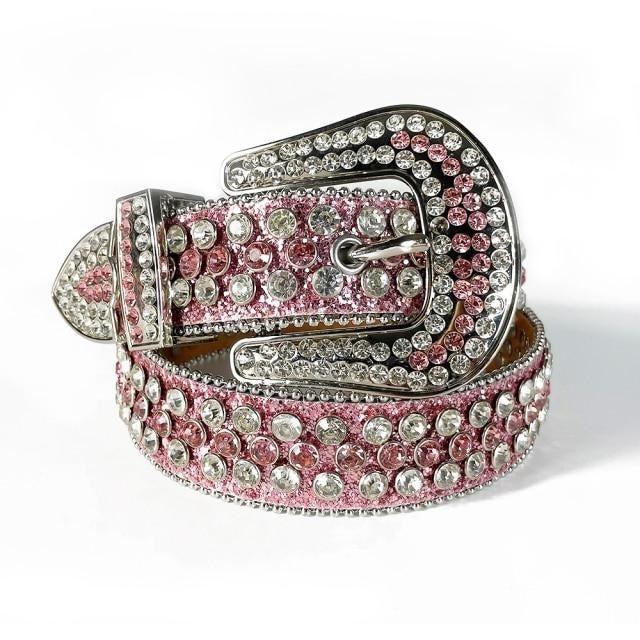 A universal rhinestone belt that looks killer on all occasions and events? Try this incredible pink leather belt with pink and white rhinestones. This is a fancy yet simple leather belt that is a must-have. It can complete any outfit, dress, casual or even formal clothing. 
Quality Leather belt
A belt is a must-have item because it can dramatically transform our clothing. It has the power to change the outcome or perception of the viewer. It's not optional, but more of a necessary accessory. With a great belt come great responsibility. If your leather belt is not perfectly matched with the overall them of your outfit or dress, the very thing that was going to be a responsible compliment can become criticism. We all can need some tips when it comes to fashion and its trends.
Conclusion
A collection catering to all your color preferences and your sizes. We understand it is time for some changes. Our Rhinestone Leather belt is a well-praised and reviewed leather accessory. With thousands of people converted their old boring leather belts into something fun, exciting, and new. It is time for you to embrace the new and better world of leather belts.
With a vast range of color combinations and size verity, it's completely irresistible. Markhor Wear understands how important it is for you to stay up with fashion trends and how much can it be costly.