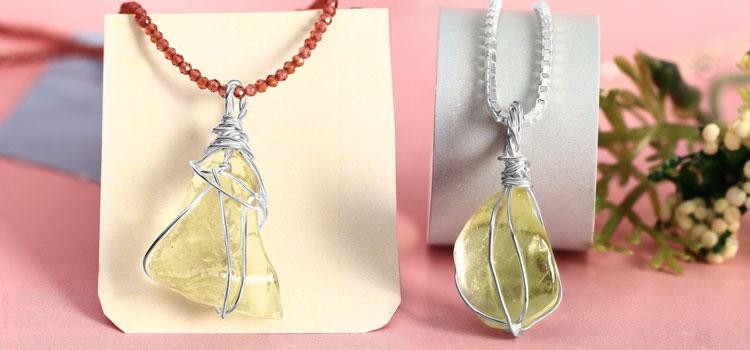 The Gemstone Jewelry Trends
The gemstone plays a vital role in making your day go well and even shaky. But, how beautifully can you carry your ensembles with the basic information on the ways and tips to carry them, decides everything? And today, we'll roll on to some of the essential ways to give you serious jewelry goals for upcoming festivals and days of your life.
Let's Know About The Trend of Wearing Gemstones
When we draw our goals and the importance of carrying jewelry, then we should also be aware of the trends of wearing them well. And as far as this point is concerned, then today, let's ponder on the best popular stones with their trending approach.
Moonstone Jewelry
The power of carrying this shiny stone accentuates the glam with the moon's blessing and milky appearance. To add more to your knowledge, you need to understand the relation of this stone with the goddess Diana, which provides it with the ultimate powers. Modern jewelry lovers do admire this gem for being lustrous and colorful in the form of moonstone jewelry. This gem belongs to the feldspar family and comes in transparent to opaque form. The blue sheen, chatoyancy, and clarity in cabochon form allow depth and meaning to moonstone accessories. And what's more worth knowing is the wide variety of hues, such as blue, white, peach, and rainbow, which address your specific ailments.
Larimar Jewelry
This gem provides an alluring blue tone to provide you with high vibrational healing with the combination of water, land, and air. Larimar jewelry is no less than magic for wearers who adore the tranquility and serenity of the sea. Larimar is a rare stone that belongs to pectolite, a white-gray mineral that includes sodium-calcium hydroxide. This gem is unique and has enough abundance in the Dominican Republic. This gem indeed creates a good impact by activating a vision to foresee the future. This Caribbean beauty makes a difference to your overall appearance, thus nourishing the inner soul by its oceanic powers.
Opal Jewelry
Do you know why opal is known as the most appreciable gem? Precisely is stating then, look at the color play or its intense fire, luster, and phenomenal healing abilities. Opal jewelry showcases the perfect play of colors through its different types like fire opals, black opals, boulders, and others. With the particular volume of luster and formation and some intensity, the demand for opal has seen a spike. Moreover, the darker pieces of this stone produce one-of-a-kind pieces for gemstone freaks. Compliment this gem with multiple pairs of outfits to accentuate your overall glam in the glimmer of this gem.
Agate Jewelry
Jewelry collectors are totally in reverence of the origin of Agate jewelry. As this drillio river discovery is available in the impressive band patterns and rustic tones of agate, which catches the minds of almost every retailer. But apart from its characteristics, the complete structure of this stone holds the attention of designers and semi-precious gem lovers. This gem relates to cryptocrystalline quartz and is cherished for owning inclusions, shades, transparency, and composition.
Moreover, it unfathomably displays the alluring tones through ample minerals. Some of them are iron oxide, nickel, titanium, and chromium. The ideal finish magnifies the outlook of every design and acts as an additional point for designers who admire creating interesting crafts from this gem.
Moldavite Jewelry
The origin of this stone is unique in itself to upscale your wholesale gemstone collection. This delightful stone has been a top priority for antique individuals who believe in acquiring greenish beauty. Moldavite jewelry is completely worthy of every sort for gemstone enthusiasts, and in case of abundance, then the Czech Republic contains the quantity. The alluring features are mesmerizing enough in regards to its formation and hues. Moldavite relates to the tektite group, with the toughness ranging from 5-7 on the scale. And this safety factor sums up the buying aspect for retailers. But with its rarity, pops up the subject of authenticity, which is important for every buyer to check. And to guarantee that, an individual needs to be alert of the texture, air bubbles, color, and wavy inclusions.
Libyan Desert Glass Jewelry
This fascinating yellow gem creates a big difference in the stone world through its appearance and rough texture desert feel. This gem contains a combination of wind and sand that gives it a noticeable presence in the Libyan desert glass jewelry. This gem showcases yellow shade in the dark and light varieties with hardness ranging from 6.5-7. The glass-like structure seems attractive in the match of 925 sterling silver material. This tektite stone is not exactly Moldavite or from its family. But the easy way to judge its quality is on the basis of air bubbles, color, and worm-like inclusions.
Where to Buy Gemstone Jewelry?
Now if you are finding a suitable place to buy this stone, then Rananjay Exports provides the high-quality gem to its retailer worldwide.
Author Bio
This is Aryan, I am a professional SEO Expert & Write for us jewelry blog and submit a guest post on different platforms- Technoohub provides a good opportunity for content writers to submit guest posts on our website. We frequently highlight and tend to showcase guests.