Comfort or Fashion!
Why does it have to be a debate? Why can't it just be a phenomenon that co-exists?
Okay! I can feel the fashionistas attacking me!
But, hear me out!
I am not saying that you have to throw away your red bottoms right away to march towards the quest for the next comfortable flip-flops. But, comfort winning over fashion doesn't always imply that you are not put together, Because let me remind you that a comfortable messy bun has also become a fashion statement in the past few years.
Soft & Comfortable Trending Clothes That Every Women Needs in 2021
Fashion on its own is an art and something about art that has always fascinated me is that-  it is a form of self-expression!
Here are a few soft and comfortable trending clothes that every woman needs.
1.  High Fashion Sweatshirts
Are you in a fashion slump? Trying to figure out what you should top your favorite pair of jeans with?
High fashion oversized sweatshirts are in vogue since Ariana Grande's Sweetener Tour!
The baggy oversized look in a mesmerizing shade of pastel or maybe bold black will give you the perfect comfortable chic look.
You can complement it with skinny jeans or tight track pants with canvas shoes. And, if you are feeling it! Top it off with black sunglasses.
In contrast to body-hugging clothes, this item will give you room to breathe if you have an entire day of errands to run.
2. Sweatpants
It is a frustrating dilemma when you have a cute top but don't want to wear your jeans.
We all want a lazy outdoor day! But, how to still make sure you look like you just walked out of a fashion magazine?
Sweatpants!
I know it sounds too casual and also something more convenient than fashionable. On top of that, people generally know sweatpants to be gym wear.
But, they don't come in just black and white. Sweatpants now are a casual fashion ensemble with patterns, colors, and even different materials.
Top it with the correct crop top, and you are ready to leave your friends aghast on how little time you took to look this put together.
3. Aerie Shawl Cardigan
Time is significant because of problems when trying to create the ideal outfit for brunch or just an early rendezvous.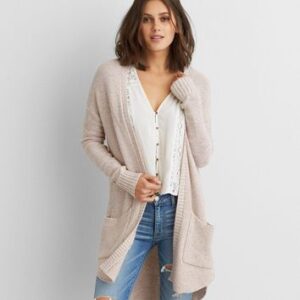 The neutrals in your closet looked good on you last time, but now they look bland.
Need a pop to spice the outfit up?
Throw an Aerie shawl cardigan on top, and suddenly your outfit has altered into the ones you saw in the fall category of Harper Bazar.
If you want that messy voguish appearance, let the cardigan elegantly fall off one side of your shoulder. And then, Complete your entire look with a messy bun with loose locks.
4. Sundress
To quote Barney Stinson, 'It is never too late for sundresses!"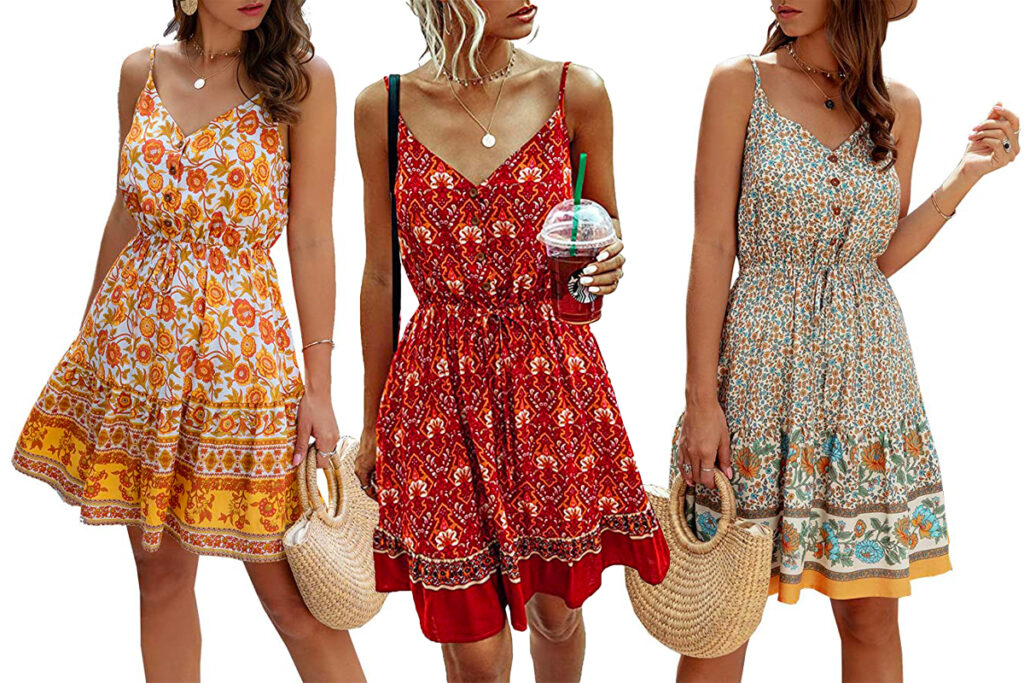 And, boy, don't we agree!
This one piece of cotton fabric gives us the airiest and comfortable feeling while making the most faddish fashion statement.
The flowy lower hem, the flattering uppercut that accentuates your collar bone, or the reasonably tight-waisted seam, sundresses are the perfect blend of comfort and confidence.
Most importantly, this outfit suits all body types.
5. Cottage Core Skirts
With vintage looks making their major comeback in the last decade, cottage core as a fashion style has reached its peak.
Light, flowy cottage core skits are a great way to company your beautiful floral top. Moreover, the high-waisted nature of this skirt will help you elevate your height and give you a poised look.
When talked about comfort, you couldn't have stumbled across any better option. With no chains, strings, or buttons to complicate the outfit, it is just something you can slip in when you want to mesmerize with the littlest effort.
6. A Sweater Dress
With the chilly seasons approaching, how do you ensure that you are not covered with unflattering layers but are also not frozen to death?
A sweater dress is an apt answer to that question.
It will provide you with the necessary winter protection but without compromising your fashion. For example, a turtle next sweater dress will give you the perfect amount of boldness that will hug your body but also allow you room to breathe.
Top it up with high-waisted socks and boots to cover the lower half from the winter chills.
Reads More: How Does Rudraksha Change your Life?
Comfort & Fashion!
So, taking a 360-degree trip, we come back to the same discussion of Comfort and Fashion co-existing. Hopefully, after reading the article all, you fashionistas have come to the rightful conclusion that it can co-exist. All the items of clothing mentioned above will allow you to explore through your love for fashion.
Additionally, They will provide you the perfect blend of amenity and self-confidence in your outfit when you always thought one has to be compromised to achieve the other.
Author Bio
Alisha Jones is an online entrepreneur by profession and passionate blogger by heart. She is on a mission to help digital businesses grow online. She shares her journey, insights, and experiences at Online Health Media  & Tech Trends Pro & Wp Blogger Tips & Tech Net Deals. If you are an entrepreneur, digital marketing professional, or simply an info-holic, then this blog is for you.