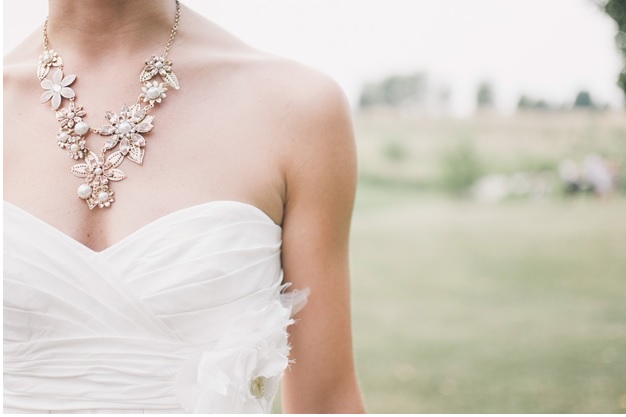 You got all ready with the perfect outfit, make-up, hair, all done, but confused with what jewelry you should pair with it?  What if it's too much? What if you paired the wrong colors? What if they are too many colours or too little to even notice? You have too many opinions, but couldn't pick the right one? Or do you need to mix and match the same pieces and still look new in them? Don't panic, we have got your back, your answers are here in 7 points, just scroll down.
1. Less is More, Sometimes…
Make sure you don't wear everything altogether. Make sure you draw attention to where it is sufficient, and where you need to add more. If you have chosen a pair of statement earrings, make sure you don't add something too bold on your neck. Go with subtle necklaces, or even just don't add anything at all. Don't add too many layers of bangles, simply a sophisticated piece of bracelet.
Since there is no universal rule to it, sometimes a statement necklace can work with statement earrings if you can match it, and if your outfit holds that space to add so much at once. It depends on what you pair along, and what the occasion is. Casual days require a more subtle look, where if it's a big day, you can take the liberty to add everything from a necklace to a handful of bangles, but only the right ones together.
2. Be Specific
While choosing your outfit, keep in mind what you're gonna pair with it. If there's a piece of jewelry you already had in mind, choose the outfit that suits it best. Make your color decision accordingly. Don't go too bright with jewelry if the outfit is bright, it doesn't go well to have all the colors on you at once.
Keep your jewelry simple and low with a loud outfit. Vice versa, choose statement sterling silver jewellery with subtle and simple colors, it adds life to the look. You can use your jewelry to make any outfit look bold, with even simpler subtle colors but bold jewelry. If the outfit says for itself, keep the jewelry quiet.
3. Don't Stick to The Same Patterns
It is a myth that you can't mix metals together. Both ways it can be a beautiful setup, with fusion of metals, as well as with the same metal in sequence.  It all depends on how smart you pair them up. You can go with the same metal all over from rings to chains and bracelets. On the other hand, you can mix two or even more metals by syncing them together.
Interchange your gold chain and pendant with silver ones, wear both metal rings coordinating each other. This not only gives you a look worth attention to with uniqueness but increases your options to pair up. You can always interchange pendants, making a new one out of it. Go with similar ones if mix and match bore you.
4. Fill in your outfit
Wear in spaces your outfit left you, this will enhance the look and draw attention towards it. For instance, if you pick a v-neckline, wear a chain just above it, with a pendant placed just above your cleavage, outlining it. Similarly, a waist chain will do wonders if worn with a crop, highlighting your waistline.
A sleek, sophisticated will do with much of a casual outfit, if you wanna go with a bold one, rather choose an outfit that can carry it. Anklets and toe rings will go with a knee-length or midi dress. Maintaining balance till your feet. No, it doesn't mean a turtle neck won't allow chains, you can add up long chains and pendants to a turtle neck or a high neck, a pair or three to four bangles on full sleeves.
5. Know Importance of The Earrings
A pair of earrings is a common accessory, it can go with anything and anytime. Even if you add nothing, it attracts the attention of the person speaking to you towards your hair and ears. It compliments your hair colour, skin tone, along with the outfit. Pick suitable metal according to your skin tone and hair color, keeping it simple with a single stone if it goes well, also it can totally rely on your clothing more and be bold, covering your neckline attention as well.
6. What is in The Focus?
Decide where you need to emphasize your attention. Enhance that portion in particular, if you want your wrists to be the show stealer, don't add too much to your ears and neck. Go with a heavy set of bangles with complimenting subtle rings.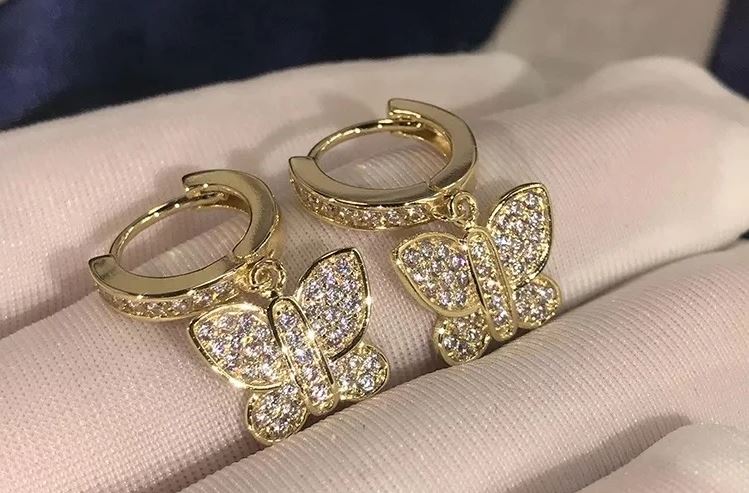 You can add a statement necklace and keep your wrists subtle. Want to keep your hairs and face in the focal point, add some bold fashion jewellery earrings, suited to your hair and make up texture.
7. When you can't take it off….
There are some jewelry pieces that we never take off, something that we attach our emotions to, such as wedding rings. First decide if you consider it taking off with a well accessorized outfit, if you can't, there's nothing to worry about. You can always adjust one piece with other accessories, fuse it with similar styles or contrast it with something new. What if it's not usual, create something of your own. Something that makes you unique. Wear what makes you more of yourself.
Fashion is nothing but another way to communicate, to express yourself before you speak. Don't let anyone else decide it for you, one of the most important things to remember is that, never stick to the trend, don't always be a blind follower of anything just because it's acclaimed by the masses. Find your comfort and your own vibe in it. There are no set patterns and rules when it comes to fashion, since your appearance speaks, let your words be unique. And what is the fun when you can't break the rules. Go beyond boundaries, explore what you create on your own, and be a trendsetter yourself!