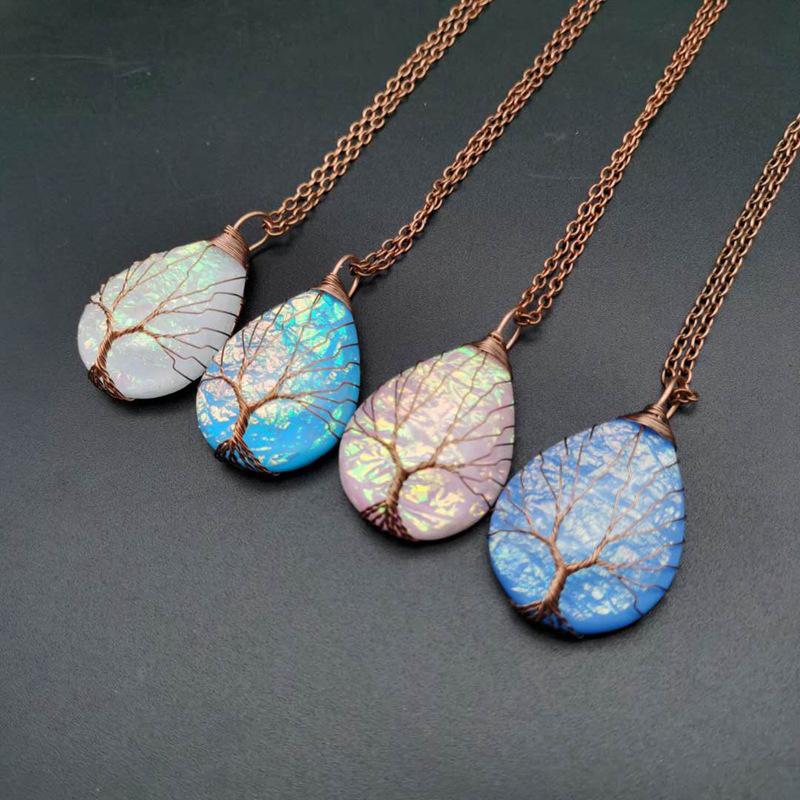 Accessories and funky materials are most helpful when it comes to adding some new elements to your outfit. Your overall appearance changes drastically when you add some great and beautiful accessories to it. Adding necklaces or chains can increase the overall grace and look. Necklace chains can be paired with any type of outfit you wear be it tops, shirts, shorts or Indian wear. Chains could be thin or heavy according to your outfit. Moreover, the necklace chain can be used even at home or at normal meetings, parties or any other occasion.
Even if a particular dress or material is out of trend, necklace chains are something that is always in trend and people love to add it up in their look. Dresses look incomplete with necklace chains as these chains add to the extra needed grace. They can be paired up with heavy or light dresses according to their tastes and needs. The part of the necklace chain adds to the glory and increases your confidence. It is not always required to go for those thin pendant chains or the traditional gold chains; you can always experiment with the designs, colours or patterns. 
Since necklaces are of high usage and versatile, it is highly recommended that one should know the tips and tricks of how to pair them up perfectly with the attire. It is always recommended that the subtleness of a chain should add to the volume of a dress and vice versa. 
Below is a Basic Guide on How to Style a Necklace:
Type of Attire:

It is important to check for the attire you're wearing before finalizing the necklace chains. For example, if you're wearing a candid western outfit like T-shirts or slim fit shirts, you can always go for a heavy look chain with a pendant. Two chain look along with a pendant would go superb with such attires. Similarly, with evening gowns or one-pieces, light silver-toned or gold chains would look appropriate. With Indian dresses be it sarees or suits, chains of any category according to the material of the dress would look great.

Beware of The Colour:

Keeping in mind the colour of the necklace chain is also important. Light coloured chains go best with dark coloured clothes and vice versa. Colour contrast would look perfect in enhancing the overall appearance. Moreover, you can also go for shades according to your dress. Example: Dark pink or red coloured chains would look great with a baby pink coloured dress. Choosing the right colour combinations is highly essential when you accessorize yourselves.

Length of The Necklace Chain: The length

of the necklace chain should be kept in mind before purchasing it for your dress. A long thin chain, for example, would look great on Indian wear. Similarly, you can go for chokers if you're wearing western dresses or low neck dresses. The length of the chain also depends on the body type you've. A person with a visible collarbone should go for small neck chains so as to give a subtle and clean look to the overall appearance.  Two or three chained necklaces are also in trend to give a heavier yet subtle look. For those, who love to add grace to their look and increase their wardrobe size, purchasing it from the wholesale necklace market is always the best idea.

Type of Necklace Chain:

Necklace chains come in a variety of types, like

silver necklace

, pearls, silver-gold toned jewellery etc. Indian dresses can carry any type of chain depending upon the material and length of the neck. Western dresses are a little fussy about the same, and it mostly depends upon the type and colour of the dress. For example, one-pieces, skirts, can carry pearl necklace chains beautifully; whereas evening gowns would carry silver jewelry perfectly.
Face Length:

Always try to balance the face and necklace length. A long or elongated face can carry choker style necklaces so as to embrace the overall personality. Small or round faces can go for long chains so as to give a little lengthier look to the upper body. It is important to pick up the correct length of the chain according to your dress and even according to your level of comfort. Many people find it convenient to have a long chain that can be easily removed. It all depends on your taste and the styling type you wish to do.

Occasion:

As always said, dress according to location, occasion and company. Heavier knotted chains give a funky look and are perfect for kitty parties or birthday parties. For a more graceful and mature look, you can go for a simple pearl necklace or a pendant chainset. For official meetings, plain silver chains either with or without a pendant would look perfect. It is not always necessary to buy different types of chains for every occasion. You can, for example, triple fold, double fold, add a pendant to a super long chain or just simply wear that chain without adding anything.

Experiment:

Well, you can even experiment with the accessories you already have. It is not always necessary to bring in the same boring stuff again and again. With a simple silver chain for example you can add heavy earrings or a  heavy hairstyle. Similarly, with heavy necklace chains, you can still go for small studs and pretty bangles to complete the overall look. Chains can also be worn by folding them and adding a ring in the loop, to give them a styled appearance. Making a layered look with your chains would also be perfect if you're wearing a single coloured dress.

Shift The Focus:

When you're wearing any accessory, it is but natural to try to change the focus onto that particular accessory. It is hence important that the necklace chain should compliment your dress. With a heavier dress necklace chains having bright colours, can shift the focus onto that. Light chains can go well with such types of dresses only when the neck of the dress is broad and deep. A pearl necklace or silver jewellery chains are some of the best complimenting chains to add to your attires. Adding accessories from the wholesale necklace market is perhaps the best option when you want to keep many types of such chains along with different varieties of colours and types.

Neckline:

Keep a sorted necklace that compliments your neckline. Try to add length if you have a heavier neck to give an enhanced appearance. Similarly, go for a thick necklace chain with dark colour if your neck is long and your upper body is light. The main aim is to keep it simple yet elegant and defining. Wholesale necklace chain sets come in a great variety and colours from you to choose from. Adding colours and types from these necklaces would make you look mesmerizing and stunning.
How to Choose The Perfect Necklace Chain?
To keep it simple, it is important to look for the various points before pairing a necklace chain. Below mentioned are some of  the questions you should consider by jewellery manufacturers in UK before pairing it up:
The Purpose of The Necklace Chain:

Figure it out the purpose for which you're wearing it, whether it is to enhance the overall dress look or to enhance the neck appearance.

The Shape of The Top:

Consider the shape of the neck and top before accessorizing. Generally, small length chains go perfect with deep and broad necks and vice versa. Similarly, for turtlenecks, you can always go for long chains with pendants.

Gaudiness:

Never overdo it. Keep it simple and sorted so that necklace helps to enhance the overall look and not fade it out. Ask yourself whether the necklace chain is enhancing your neck, dress and face or just giving your look an extra added thing.

Contemporary or Traditional:

Decide it beforehand, whether you want a modern or traditional look. Keep your look on a heavier side if you want a traditional look and on a funkier and simpler side if you want to go for a modern look. Generally, light chains, pearls, layered chains are suitable for western wear and modern looks whereas bulkier chains with intricate designs are perfect for a traditional one.
Necklace chains add to that overall charm and grace of your look. It is always perfect to add more such accessories to your wardrobe to enhance the appearance of your boring dresses. Since buying from retail can be expensive, buying wholesale necklaces from jewellery manufacturers in Germany, is always a perfect idea. Even for retailers, picking up a wholesale necklace seller who has a great variety of options be it in length, design or colour is essential.
This is because every dress, neck and material requires a different type of necklace chain and hence a variety is always required. Necklace chains are hence a great look enhancing source that can add that little charm and elegance to your look.