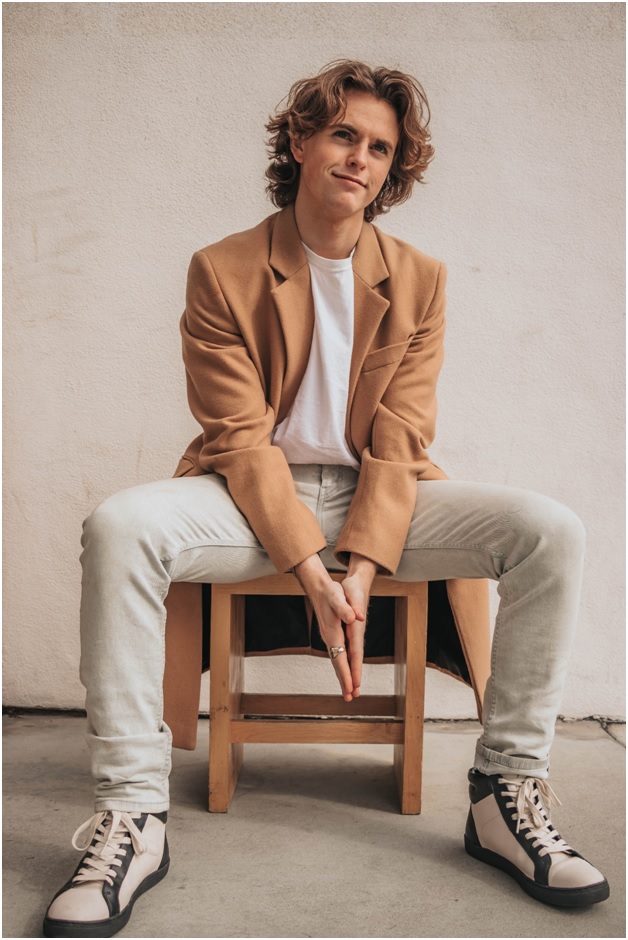 10 Clothing Items
Clothes play a massive role in expressing ourselves, and you can dress the way you want to express yourself without even speaking. When someone looks at us, our clothes help us make a positive first impression, which is why even a single clothing item has the power to transform your entire look.
Just like cooking or dancing, dressing well is also an important life skill, and like every other skill, you have to practice to be better at this skill. Buying expensive and trending outfits doesn't do the job for you; you need to learn to choose clothes that can enhance and transform your looks.
If you don't have an eye for good fashion, then it's okay, as is the case for most men. You need to do the practice by surrounding yourself with stylish people or just by watching them. However, if you want to start with something, then you're in luck today because we have done the legwork for you to choose ten clothing items that have the potential to transform your entire look.
1. A Tuxedo
Just like a knight needs his armor, a tuxedo is necessary for every working man's closet. A solid black tuxedo can change your entire look by making you go from mediocre to highly dapper. When going for a formal look, you need nothing else than a tuxedo as it adds a touch of flair to your overall look and helps you make a mark on every occasion.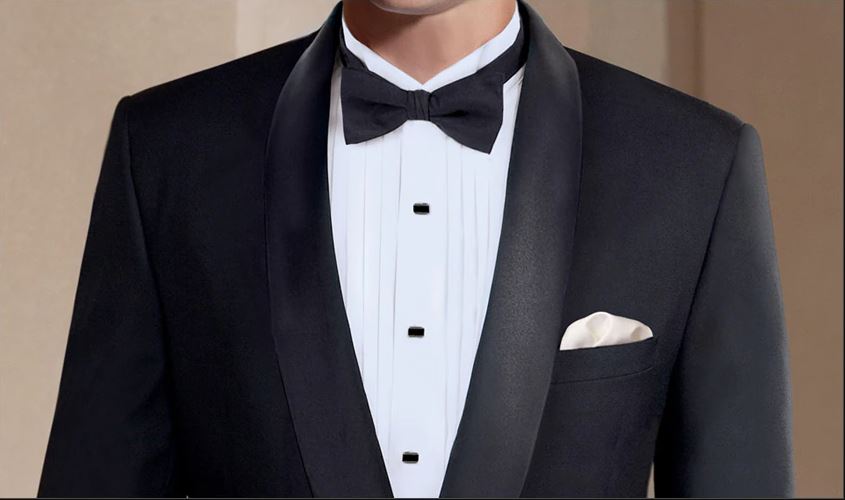 However, a perfect fit is the most important thing while wearing a tux; wearing it loose could throw off your body transformations and leads to transforming your look terribly.
2. Plain White and Black t-shirts
Another reason to keep black and white t-shirts in your wardrobe is that they add a great deal of versatility and variety to your style. Minimalist fashion has been trending for quite some time, and plain t-shirts explicitly represent the minimalist side of fashion. Plain t-shirts help you attain that casual look without overdoing anything.
Choosing a suitable fitting is also vital because it can have a dramatic effect on your total transformation. The key is not to wear anything too baggy, wear slim-fitting- t-shirts while layering in winters, and wear solo fitted t-shirts for a sharp look.
3. Polo Shirts
If you want to transform your look by perfectly bridging the gap between a t-shirt and a button-down shirt, then polo shirts should be your go-to. You have the classy vibes of a button-down shirt and the casual vibes of a plain t-shirt in a polo shirt. The neck and collar of a polo shirt provide a more subtle frame for your face; this adds an element of elegance and class to your overall look.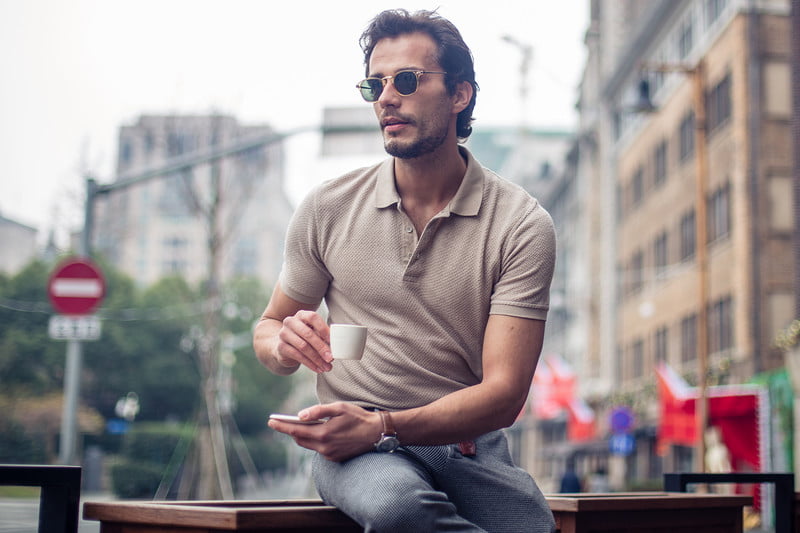 You can let your polo shirts loose with jeans or tuck them in your chinos; you can also wear oversized polo shirts with trousers and sweatpants for a loungewear look.
4. White Button-Down Shirt
A white button-down shirt is considered the backbone of a man's wardrobe, and there are endless looks that you can experiment with while wearing a plain white shirt. The best thing about a white shirt is that it makes you look elegant in any event. You can either pair it up with chinos for a semi-formal occasion or wear jeans for a crisp smart-casual look. White shirts are also trending to be worn with khaki or denim shorts on a hot beach day.
5. Flannel Shirts
If you want to transform your look, you can breathe a new life into it by playing around with flannel shirts. Flannel is a soft woven fabric that comes in numerous check styles, and the check styles are the signature of these shirts. Not only do these shirts display an effortless manner, but they also provide comfort and warmth.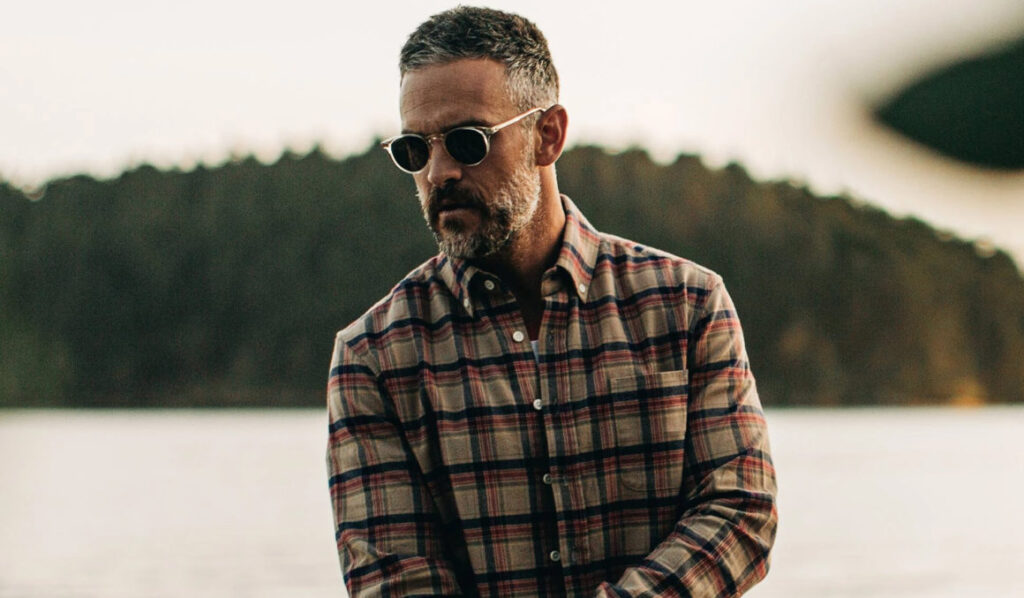 A crucial tip while wearing a flannel would be to keep the rest of the outfit minimal, as flannel shirts give off a bold and intense vibe. The perfect colors in a flannel shirt would be black, brown, red, and green, paired with plain t-shirts and jeans.
6. Roll necks and Turtlenecks
Turtlenecks are trending these days, and they are an excellent option to wear beneath a jacket or a suit for a change. Adding turtleneck layers makes your boring tuxedos unique and gives you extra comfort, the fabric issued in turtlenecks provides extra warmth in cold months, and the collars offer the perfect frame for your face.
To make roll necks last longer, you should always fold them in your wardrobe instead of hanging them.
7. Leather Jackets
A challenging world requires a rugged look, and you can toughen up any look by adding a leather jacket. A beautiful men's leather jacket is essential for any man; they can pair it with any outfit, making it easy for men as they don't have to put much effort into it. Leather jackets are a bit expensive, but they are worth it as they are highly durable and versatile.
8. Denim Jackets
Jeans are every man's favorite pants unless you're a dad who loves wearing khakis and dress pants. So, if wearing jeans on your legs is so unique, then wearing them on your upper body must be unique too. Denim jackets can be matched with almost every outfit and worn beneath overcoats; they are crucial in transitional months when it's about to get cold. Subtly, these jackets keep you safe from cold weather.
9. Slim-fit Jeans
An essential clothing item for any man is jeans, and there is no way to transform your look without quality jeans. We have to stress quality because a high-quality jeans show has the right amount of stretch so you can stay comfortable throughout the day.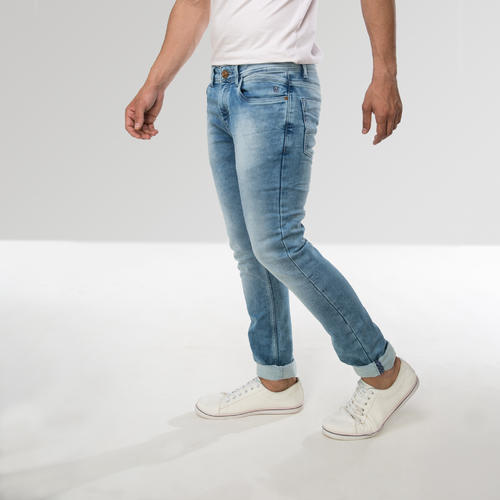 Jeans come in all shapes and sizes; however, the best option without being too flashy is a pair of blue or black slim-fit jeans. These colors add depth to your outfits and can be paired with almost everything, whereas the slim-fit keeps the look trendier.
10. White Sneakers
A pair of white sneakers is equal to simplicity at its peak; sometimes, men confuse transformation for bold and flashy clothing items, whereas minimal and straightforward clothing items also possess the power to change your look into a more sophisticated person. White sneakers exactly do that and are so versatile that apart from casual looks, they are now trending to be paired with suits and semi-formal looks.
Final Note
When transforming your look, you don't necessarily have to go on a shopping spree and get rid of your old clothes. You have to get rid of overstretched clothes, worn out or have tears and holes, but not all of them as some are still worth salvaging. You can take DIY these clothes and make their art to better express yourself with your clothes.
Transformation mainly comes from the inside because if you wear clothes that make you feel confident, your energy transforms into positive energy, and your attitude becomes more constructive. This phenomenon affects your whole fashion statement and transforms you into the person you always wanted to be.