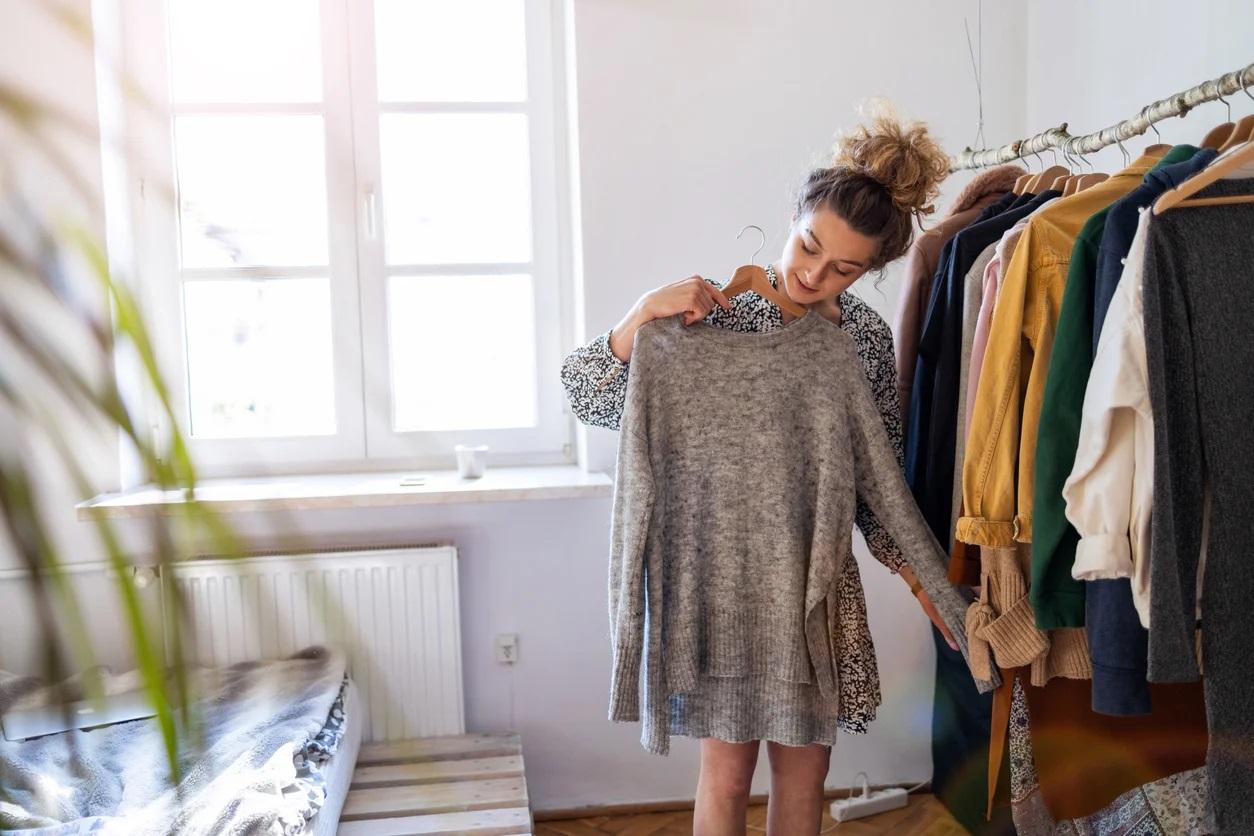 Your body shape is based on your bone structure, tissue distribution, and inherited genes from your parents. Have you ever struggled in finding the right clothes according to your body shape? You've landed at the right place, after reading the blog you'll have a better understanding of your body and how to dress up accordingly. Mostly, we got impressed by the looks and colours of the clothes and pick them up for trying in the trial room. 
However, you soon realized that the fitting of the dress is not made up for your body shape. You might be thinking that your body is out of shape or something like this that's why you can't find the right clothes for you right? Wrong, you need to understand that there are several types of clothing out there in the market and not every one of them is going to suit your body shape. 
These pieces of clothing are made up of different body shapes and they look great only those body shapes. However, you shouldn't be always dressing for your body shape. Sometimes, outfits can change your body shape look by creating an illusion in the eyes of the person. But if you want to look naturally stylish without any hassle, then the trick to finding the right clothes is to understand your body shape, which we are going to tell you right now. One of them might be your body shape so let's start.
5 Most Common Body Shapes
Body shapes are commonly divided into five categories which are:
Rectangle figure

Pear figure

Apple figure

Athletic or wedge figure

Hourglass figure
Pear Body Shape
If you have a pear-shaped body, it means that you likely would have wider hips and thighs than your upper body. You have to wear full skirt dresses for your body shape that will help attention divert off of your hips, or you can wear a statement top to draw everyone's attraction to the upper part of your body. If you styled properly, you can create an illusion of an hourglass figure instead of a pear figure. 
Rectangle Body Shape
It is the most common body shape among people in which your body is balanced from the shoulders to the hips. In simple words, your waist measurement is not likely different from your bust or hip measurement. You can choose ruffled, and layered tops as well as dresses that add definition to your bottom and necklines that add meat to the upper body. Avoid dresses that are overarching because they will not look great with your rectangle shape body. 
Apple Body Shape
Look for fabrics that don't cling but sit near your body, such as soft cotton or silk. Avoid cuts that mimic your figure, such as scoop necklines, by wearing a dress with an A-line cut or an empire waistline. Avoid belts that bring attention to your waist and instead focus on highlighting your legs with a pair of heels or a short skirt to show off your legs. A-line silhouettes, flowy tunics, loose boyfriend button-ups, asymmetric tops, and wrap dresses are all great choices!
Athletic Body Shape
If you have an athletic body shape, your shoulder and hip dimensions will be almost identical. The idea is to keep the volume on the top or bottom while balancing out your broad upper half. Halter necks, off-the-shoulder, strapless, and racerback designs all highlight your well-defined décolletage and upper half. What about the bottoms? It's entirely up to you! To balance your bottom half and create the illusion of a waist, wear a mini-length skirt or fitting pants that elongate your legs. High leg split styles are also a good method to show off your other curves if you're comfortable with them.
Hourglass Body Shape 
A person with an hourglass figure has a narrow core and equally proportionate shoulders and waistline. Embrace your curves if you have an hourglass body shape. Avoid wearing baggy clothing with frills over your shoulders and bust. High-waisted slacks and pencil skirts are excellent wardrobe staples. Look for dresses that cling to your body and create a dynamic silhouette – the mermaid style is ideal for the hourglass type. 
Option for Online Shopping 
Finding the right outfits dress for your body shape is a joyful moment, but getting discounts on them will take your joyment to a next level. To save money on your shopping you may also use discount codes and deals offered by brands such as Just Fashion Now Discount Codes. 
Last Thoughts
Knowing how to dress for your body shape can definitely solve the biggest problem you face while shopping; choice of clothes. Now, you at least know which outfits would work best according to your body shape and you won't have to waste your time trying several outfits which only disappoints you in the end. You have to spend less time now shopping and directly selecting those outfits which are made for your body shape. So, what are you waiting for? Land on the market and be who you are.