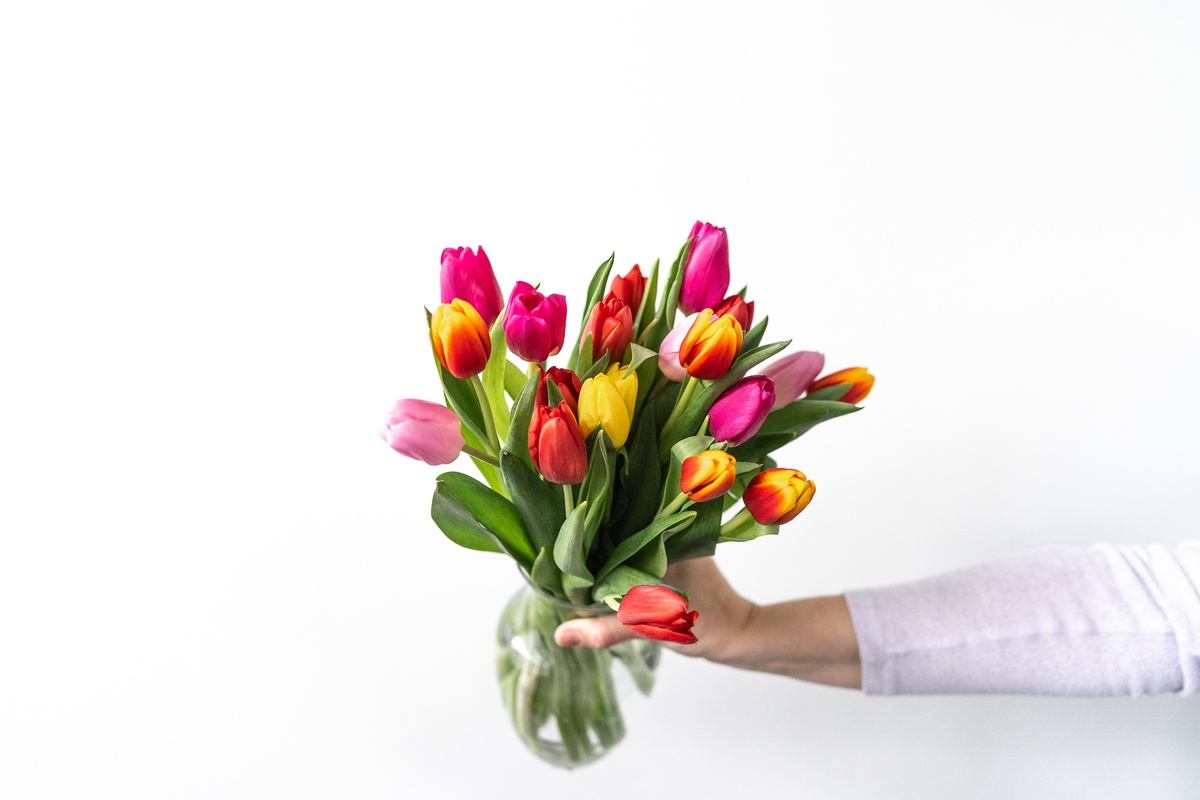 Tulips are spring flowers that initially signify the thawing of winter and the strange awakening of spring; they are enormous, bright, and gorgeous, growing in warm splashes of red, orange, yellow, and pink. Tulips are not as graceful as roses, nor are they as fun as daisies, but there is something about the tulip flower that people enjoy and have cherished for ages. Here's more to the stunning springtime tulips than meets the eye!
Did you know that the name "tulip" is derived from the Persian word dual-band, identical to the Turkish word türbent, or turban?  The vibrant, bobbing blossoms were compared to the colourful turbans worn by Ottoman men in the 16th century, which may have given rise to the tulip's name.
They are also available in practically every colour of the rainbow, with red being the most common. Streaking tulips have two colours rather than one solid colour. A viral infection initially caused this uncommon colour combination, but it is an intentional product of breeding in current times.
If you cannot attend a tulip festival, you can still enjoy them in the comfort of your own home. You can simply do same day roses delivery as per your convenience and get a bouquet delivered within no time!
Tuplis, wWith their rich history and a wide range of colours to choose from, Tulips make an excellent luxury floral gift as well as a lovely springtime treat.  Treat yourself or a loved one to tulip arrangements to brighten up the work desk or coffee table as we impatiently await the warmer weather, whether in the form of a springtime bouquet or a potted tulip plant to welcome spring!
Tulips are noted for their vibrant colours and exquisite shapes, and the majority of kinds are almost flawlessly symmetrical.
History
Tulips have a rich history rooted in tradition and lore. They are not, according to popular belief, "from" the Netherlands (Holland).  Tulipa is a genus that has over 100 species, the majority of which are endemic to southern Europe, North Africa, and Asia, ranging from Iran to Japan. The Tulip genus is most diverse in the Hindu Kush highlands and Kazakhstan.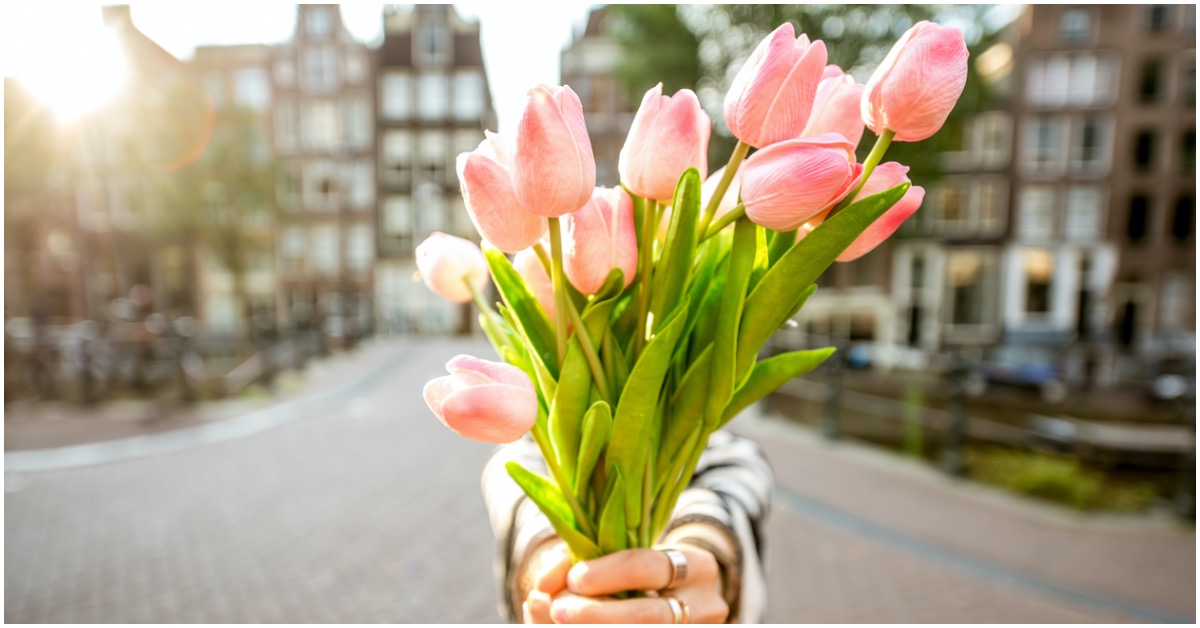 The tulip is even the national flower of Iran and Turkey, frequently depicted in folk art. Tulip got its Europeanized name from the Turkish word for turban, Tulliband, because of the traditional custom of wearing blooms in one's turban – or possibly because of the folds of thick petals on the flowers.
Symbolism of Tulips
Tulips have many diverse meanings, with each colour representing something different. Tulips are considered to represent love and to herald the approach of spring. Tulips symbolize pure love; white tulips express I'm sorry, while purple tulips symbolize royalty. A multi-coloured bouquet of the blooms, on the other hand, is thought to be a complement to the recipient's eyes. You can do online flowers delivery in Bangalore to your beloved in order to revitalize his/her life.
Season of Tulips
Because of the expansion mentioned above of growing regions and improved methods of bulb preservation, it is now possible to obtain Single Tulips throughout the year. The ideal months to order high-quality Single Tulips, however, are still February through May. Tulips are cultivated from bulbs that were prepared in this location. This reduces the need for transit and additional refrigeration, which is required for bulbs arriving from overseas. Outside of them, considerations for available colours and quality must be made.
Tulips provide variety for table design and can be used to convey your wedding style while capturing the light spirit of the season. Arrange white tulips in tall cylinder glass vases for a sleek modern effect. Towering centre pieces of long-stemmed pink tulips with cherry blossoms create a scene of enchanted grandeur.  Low centerpieces of vibrant orange and pink tulips with stunning petals and rich greenery are excellent for a spring garden celebration!
Reads More: 9 Influential Leather Jackets of Men Worn In Movies
On the other hand, Tulips are easy to combine with many other flowers since they can be used in a variety of styles, from a modern to a field bouquet. However, you are not required to mix them. What a splendour: just a vase filled with several Tulip types. A bouquet of Tulips never fails to impress. Choose a distinctive type, such as Pink Tulips, to add a touch of sophistication.