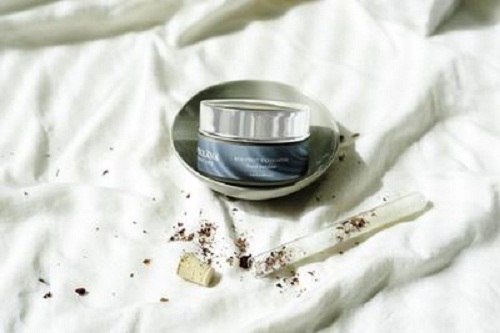 Finding a suitable face wash can be tough, as with most self-care and beauty products there are so many variables to consider. What ingredients were used in the formula? Is the product safe for sensitive skin? And what about animal testing?
The best non-toxic face wash should be crafted holistically, with powerful natural ingredients. Ideally, these skincare products shouldn't be tested on animals or contain harmful synthetic ingredients. Even if you are savvy when it comes to locating great skincare products in your favorite stores, it can be tough tracking down products that possess this degree of quality.
Here are some tips you will want to keep in mind as you are shopping for high-quality cosmetics, green beauty products, and other important personal care items.
What to Look For in a Quality Face Wash:
Your face wash or facial cleanser represents one of the most important items in your skincare regimen. You will be using this product often, so it's vital that the product in question is crafted with a high degree of care and quality.
First, what kind of brand is behind the product? What kind of claims are being made on the label? In terms of beneficial skincare, luxury-quality brands and ones that are focused on providing a better experience will often be labeled as such. Perhaps they sport a "vegan" label or "cruelty free." Maybe they also make claims of "all-natural ingredients" as well. It's worth researching the brand in question in order to make sure that they are "walking the talk."

What are the ingredients like? A few synthetic compounds or derivatives of vitamins or vegetable-based ingredients is fine, but if you find yourself struggling to pronounce half the ingredients contained in a product, you might want to look elsewhere. Quality non-toxic face washes shouldn't be stuffed with chemicals. Do you really want these compounds on your face day in and day out? A good indicator of a quality face wash is that it will mostly contain plant-based ingredients, as well as vitamins and minerals.

Make sure that the product is not tested on animals. Even if you aren't a vegan per se, these kinds of vegan skincare products are the ideal cruelty-free option. Animal testing is an outdated practice that serves no real purpose in the skincare industry, yet it's still being conducted by careless companies. It should be noted that most natural ingredients have already been extensively tested, which means that these formulas don't need to undergo extensive trials in order to determine whether or not they are safe.
Reads More : Audemars Piguet Royal Oak Offshore – Stylish Collection
Is the product safe for all skin types? While everyone's skin is different, which means we all have different needs in this regard, you should feel comfortable and confident that the product you choose will leave you feeling refreshed and without any irritation or reactions of any kind. Pay attention to the ingredients and the claims made by the product and see if they line up with the idea of being non-hypoallergenic and safe for most people to use.
Locating The Best Non-Toxic Face Wash For Your Skin
If you are interested in improving your skincare routine with an effective and enriching face wash, the best place to start is at our Common place. They are a growing ethical marketplace that specializes in brands that are cruelty free and dedicated to quality.
our Common place has a great variety of non-toxic face washes and cleansers, as well as moisturizers, serums, and masks as well. All of the skin care products you will find in their store are cruelty-free and developed by companies that not only care about providing quality results, but protecting the planet as well.