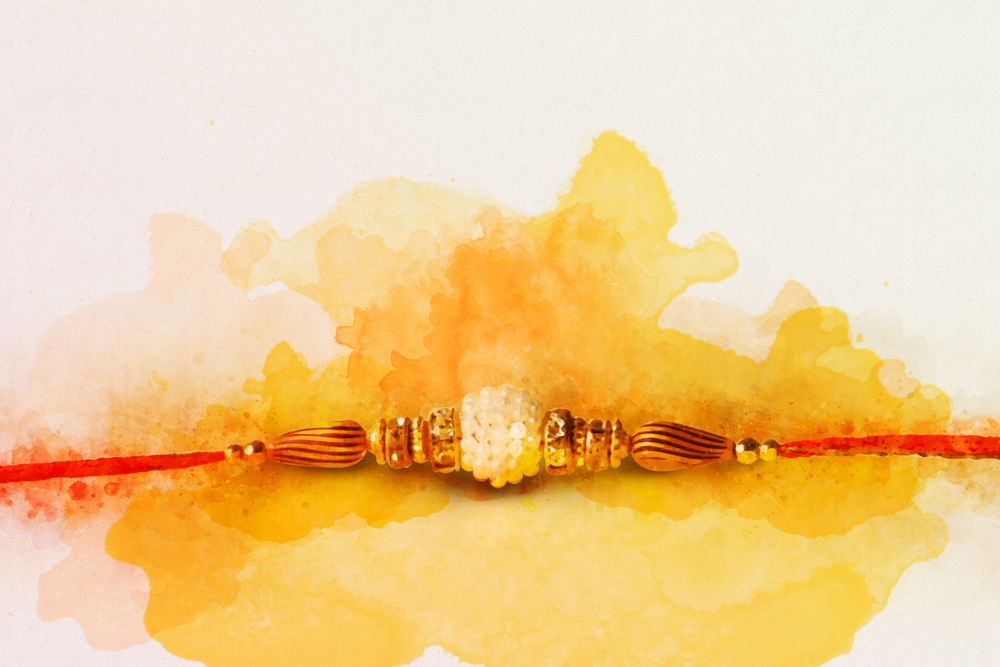 Siblings are the first friend we have in life. They share a bond that is beautiful and unmatched. They not only at as a friend but also take care of us like a parent sometimes. A sister cares a lot for her brother and wishes for him to have the best life. Brothers are also very protective of their dear sisters and make sure they are safe and happy. Raksha Bandhan is a unique festival of Hindus that celebrates the eternal pious bond between siblings and they can order rakhi gifts to brother. There could be no better day than this for a brother to express his love for his sister. 
While following the rituals of Raksha Bandhan, a sister prays for the longevity of her brother's life. A brother adores her with lovely gifts and takes a resolution to protect his sister throughout his life. To make this memorable, both of them try to do some special gestures for each other. So why not make this Raksha Bandhan the most extraordinary one with the finest gifts for your dear sister, which you may buy or order online on different websites. 
Here are a few ways in which you could pamper your sister on Raksha Bandhan:-
Gifts like Bags, clothes, And Wallets –

 Most girls like to look presentable when they move out of the house. They also love to carry stylish and trendy bags in which they could carry their essential items. So gifting your sister a nice dress and bag from her favorite high-end brand can be a great option. If you cannot decide what to buy, you can take her shopping and ask her to pick up her favorite things.

Gift Baskets-

online portals have a variety of gift baskets that are specially curated for women. These baskets are not only attractive but also very useful. These stunning gift baskets contain different kinds of items like personal care products, perfumes, mists, body lotions, shower gels, rose water, face mask, and a lot more. It could be a perfect way to tell your sister that she needs to take care of herself.

Chocolates and chocolates hamper-

 All of us relish chocolates, especially girls, and you can find some awesome range of chocolate hampers online, which contains exotic, delicious chocolates that your sister will like. So get your hands on these delightful chocolates and bring a smile to your sister's face.

Picture collage or personalized gift- 

You can make a picture collage of some of your beautiful memories or order a personalized gift for her like a mug, cushion, bed sheets, lamp, picture frame, etc. You can easily order it for your sister and get it customized.

Flowers & Cakes-

 Who will not love a gorgeous bunch of flowers from a loved one? You can order your sister's favorite flowers with a delicious cake on the day of Raksha Bandhan. It will make her day memorable, and she will love you for this sweet gesture.
Reads More: Super Tips to Purchase Designer Cushions for Friends
So do not think much and spare a few minutes and plan something unique for your dearest sister and show her how much you love her. You can even send rakhi gifts to australia if she is in australia. Days like these come once a year, and they should be made memorable.